Remnants Of The Past

Here are photos of items found from families that once lived in Cades Cove.Items such as standing chimney's, logs that was once the wall of the cabin, pieces of glass, pottery, tin and other items. If you walk beyond the road, you can still find a path that would lead to an old home place or you may see a pile of rocks that may have been a foundation or a fence row.

In the Spring, you can see Buttercups blooming, planted decades ago and amazingly they still bloom each Spring. They are not *native* plants.

(*Hopefully the buttercups will be left undisturbed for many more seasons to bloom*) by Gloria Motter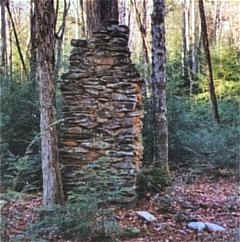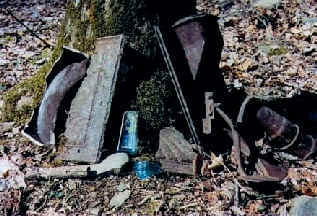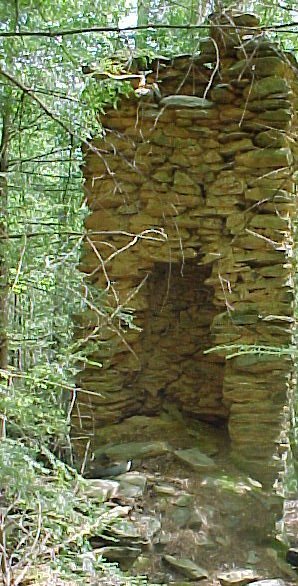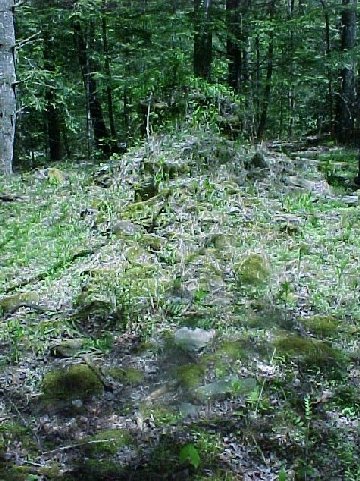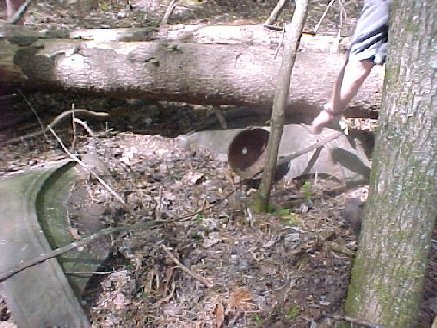 Witt Shields Water Supply

In the early 1900s, Witt Shields grew weary of carrying water from the spring and spoilable food to the spring. He elected to "bring the spring to him"! At the Shields Spring, he poured a concrete holding tank with a pipe feed. This is to the east of the Carter Shields Cabin.

He then built a pipeline from the holding tank down the creek, under the road and through the field to his back porch. Sections of the pipe can still be found.

On his back porch, Witt installed a large "concrete refrigerator" to provide his potable water and to cool the butter and milk. Remnants of the refrigerator remain today at his former home place.

When the Consolidated School was built in 1915, Witt extended the water supply for benefit of the children of the Cove.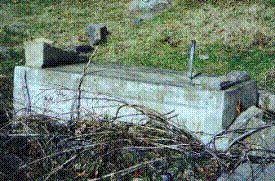 Witt Shields Water Supply